Analyze. Alert. Trend.
Hundreds of federal civilian agencies rely on Splunk® to monitor the availability, efficiency and health of their IT operations and applications and these systems often contain private data.
Splunk software empowers federal agencies to:
Turn petabytes of machine-generated data into new insights that can be used to provide services to citizens
Analyze data, perform statistical analysis and provide alerts on monitored trends
Make the right data-driven decisions using Splunk and machine data
Present data with role-based access control (RBAC) that supports data redaction
"Splunk has improved our overall security awareness and identified potential issues before they've had a chance to impact us negatively."
-IT Professional, Federal Government
"Splunk has given us better visibility into our data than any other product we've tried and we are continually finding new uses for it. Furthermore, the ability to do ad hoc reporting in response to an incident or investigation has greatly increased our cybersecurity team's ability to find answers faster."
-Security Officer, National Security Laboratory
Previous
Next
Continuous Diagnostics
and Mitigation
The U.S. federal government's continuous diagnostics and mitigation (CDM) program enables government agencies to manage and strengthen the posture of their cyber networks.
By 2017, the CDM program will be transformed to enable departments and agencies to maintain a near-real-time security risk awareness and assessment capability to rapidly respond to critical risk management issues and threats.

Splunk helps accelerate the CDM process by:
Scaling to ingest tens of terabytes of data per day, monitoring streams of data in real time
Automatically performing correlation searches to report on historic trends needed to meet CDM goals
Support all the levels of RBAC while redacting specific data by group or individual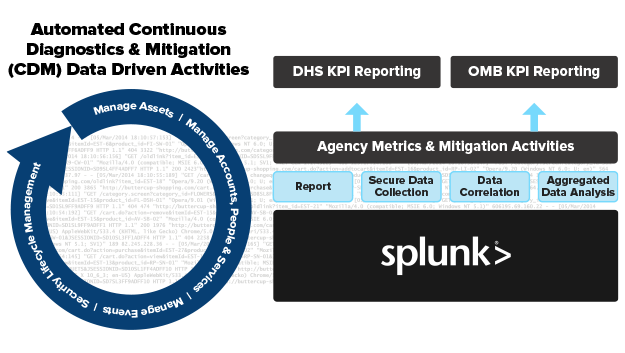 Insider Threat
While the signs that you may have a malicious insider are varied, the analysis and data types needed for discovery are almost always the same. Three key data types are required to detect malicious insiders:
IT system and security logs: Any data generated by the user as a result of credentialed human-to-machine activities
Organizational context: Information about the employee - usually contained in a business system such as an HR database or time management system
External context: Data that an employer can access as a result of an employment agreement, especially for those handling sensitive information or intellectual property
Using statistical analysis, personal-activity comparative analysis, and user-activity context analysis, Splunk technology can correlate these key data types with user activities to provide a more complete story around suspected malicious behavior.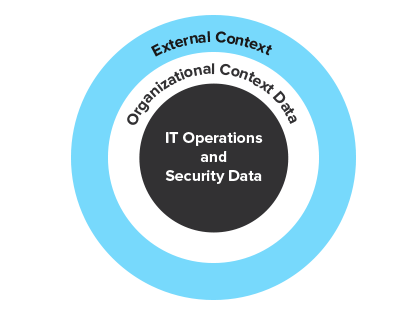 Cybersecurity
Traditional perimeter-based defense approaches are ill-equipped to handle today's sophisticated security threats. Splunk's platform for big data is ideal for detecting patterns and discovering malicious behavior and attacks not seen by signature and rule-based systems.
Splunk customers gain the most value and the fastest incident response times when capturing data from traditional security point solutions and from credentialed user-to-machine interactions and then combining this data with IT operations data for additional context.
Defense and intelligence agencies rely on Splunk technology for their security solution in order to:
Replace or augment their current security information and event management (SIEM)
Accelerate their response time to cyber events
Get to a root cause analysis faster in the face of higher data volumes and more data types
Capture security and operations log data from mission-critical custom applications where the data doesn't fit neatly into a predetermined schema
Using statistical analysis, personal-activity comparative analysis, and user-activity context analysis, Splunk technology can correlate these key data types with user activities to provide a more complete story around suspected malicious behavior.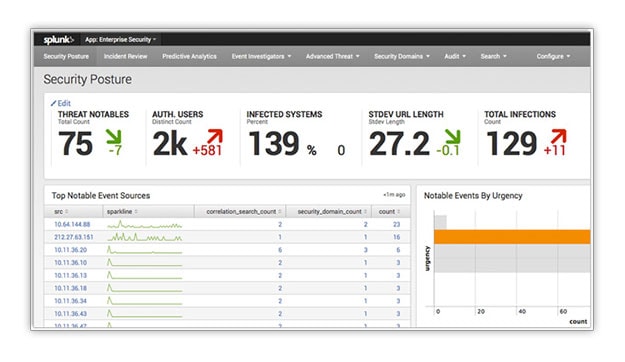 Fraud
Fraud at government agencies is growing at an alarming rate and includes activities like the "social engineering" of call center personnel, "water-holing" schemes, phishing attacks and applications for undeserved benefits. Call data records, XML forms and structured data residing in a database are all sources of information that can be used to analyze and detect fraud.
Splunk provides multiple checks to monitor and proactively
prevent fraud by:
Using trended statistical analysis
Applying logic to data collected in forms and watching for illogical patterns
Performing look-ups to external sources of data
Automatically interacting with other systems based on the search results
Thousands of private sector companies in the telecommunications, education, and financial services industries rely on the Splunk platform to protect them against financial losses from fraud.
Ask an Expert
Our representatives understand the unique needs of government agencies, departments and contractors.
Email us at civilian@splunk.com.
Contact Us