Better Code. Faster Insights.
Splunk lets developers quickly identify and precisely pinpoint code-level issues at any layer of the stack. With Splunk® Enterprise you can use the logs generated from your applications to achieve powerful analytics right out of the box.
Finds and traces bugs in real time so you can fix them faster
Reduces time to market through faster issue identification and resolution
Provides insights into user behavior and application usage
Works with the applications, tools and systems that dev teams use every day for full lifecycle visibility
Improve Code. Enhance Collaboration.
You can use Splunk to gain visibility into your application development and DevOps tools and systems regardless of the technology or environment. Splunk works with every language, framework and stack including Java, .NET, JavaScript and Node.js, PHP and Ruby, as well as backend database technologies, message buses and other legacy technologies.

Real-Time Insights Across All Environments
Developers can search and visualize data from QA, staging and production environments in one place.


Flexible Data Ingestion and Analytics
Splunk software is so flexible it can handle all sorts of data: clickstream data, syslogs, web access logs, custom application logs, backend databases, data from API endpoints and SOA architectures.


Application Insights Through Logging
By logging all the important information about your applications and users, you can achieve powerful analytics without the hassle of building special purpose software.


Application Lifecycle Intelligence
Splunk lets you track every code check in, build, test pass and deployment in real time. It can also help you run DevOps practices like continuous integration and continuous deployment.


Splunk at EnerNOC
Energy management provider EnerNOC is using Splunk Enterprise to improve the quality of their code and and bring new releases to market faster. EnerNoc's developers, operations and QA teams use Splunk to monitor builds in staging environments to gauge functionality, scalability and performance under peak loads. The DevOps team then relies on the same Splunk dashboards to track new software services the moment they are deployed into production to ensure reliability and customer satisfaction.
Read the Case Study
CUSTOMER SUCCESS STORY
Developers at Red Hat were able to reduce error rates by two orders of magnitude in just a couple of weeks using Splunk. Red Hat uses Splunk to troubleshoot and correlate data across numerous systems and environments to help developers improve code quality throughout their product development process.
Get in on the DevOps Secret
Our customers have discovered that Splunk's core capabilities around data ingestion, correlation and analytics extend beyond IT/Ops and apply equally well to application development teams in pre-production environments. DevOps practices like automated testing, continuous integration and deployment can increase the feedback loop between companies and improve the quality of the products and services they deliver.
Watch the video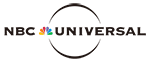 The NBC News online team at NBC Universal is using Splunk to support DevOps and their agile deployment process in which they push new code to production 4 or 5 times a day.


Health care company Cerner is using Splunk to support their DevOps practices because it provides visibility to multiple development teams.

For European bank BNP Paribas, Splunk has been delivering real value by providing a deep view into all of the relevant systems that their developers can view in real time.

Cardinal Heath has tightly integrated Splunk into its entire application development process in order to capture meaningful business and operational information.
Previous
Next
Ask a DevOps Expert
Need help with your environment and requirements? Send us your questions and we will get back to you as soon as possible.
If you need immediate assistance, check out our community forum, Splunk Answers.
Contact Us